Bespoke Custom Printed & Unprinted Envelopes
Whatever your printed or unprinted envelope needs, from a one-off mail shot to a long term mailing campaign, we have the comprehensive capability to fulfil your printed envelope requirements. At Wessex Envelopes our objective is to supply our clients with what they want, when they want, combining the vital elements of quality, service and price.

QUALITY
Our high quality bespoke envelopes include a vast range of different envelope sizes, colours and types suitable for nearly every application. All products are listed in family order and the clearly colour coded index makes finding the right product easy. If you require any item not listed, please give us a call so we can find your custom printed envelopes for you.

PRICE
From one box to multiple pallet orders, we aim to supply quality bespoke printed and unprinted envelopes at competitive prices. We have no minimum order value and as little as one box of custom printed envelopes can be purchased to meet specific requirements.

SAMPLES
We also offer a full sample service which is available mostly next day on any envelope in this catalogue and our friendly team of sales personnel provide technical support to form strong customer relationships.

DELIVERY SERVICE
Next day delivery service on unprinted and printed envelopes is available throughout the United Kingdom subject to orders being placed by phone followed by an official order (by email or fax) by 3:00PM. There is no minimum order for your printed envelopes but any total under £150.00 is subject to a carriage charge of £12.00. Orders over this are delivered free. We can also deliver under plain cover direct to your customer using your delivery notes if needed. AM delivery available if needed on most ranges, please ask for prices.

ENVIRONMENT
Environmental Care is a prime consideration at Wessex Envelopes and as you will see from our catalogue a lot of effort has been put into developing a full range of 100% recycled and biodegradable envelopes. We have one of the largest ranges of FSC and recycled products and with the development of using corn starch for the window film we have reduced the impact to the environment yet further. The range carries the recycled logo on the inside of the flap which shows your customers the importance you place on environmental issues!

SERVICE
Most items in our catalogue are held in stock in Somerset and are available to be despatched overnight to any location in Britain subject to ordering before 3:00PM.

BESPOKE ENVELOPE PRINTING
Overprinting is the most cost effective way to make your bespoke custom printed envelopes stand out from the crowd! It is available on nearly all our printed envelopes and with turnaround times approximately four working days from the artwork being approved; we can transform your ideas to reality! Printing is available in 1 - 4 colours and from 89 x 124mm to C3 size which is 457 x 324mm. Please contact us for prices including the overprint of medium board, all board and gusset envelopes, all over washes and any other envelopes size smaller than 89 x 124mm or larger than C3. For business reply envelopes (BRE's) a more competitive price can be given in most cases on a Flexo print as opposed to Litho.
Artwork can be created or amended from what is supplied as well at a charge of £15.00 with our in-house facilities.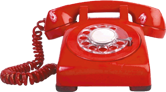 Tel: 0845 303 8579